Alaska Digestive and Liver Disease provides compassionate and high-quality medical care to patients through comprehensive evaluation, diagnosis, and treatment of digestive disorders. Drs. Daryl McClendon, MD, Jeffrey Molloy, MD, and Austin Nelson, MD are board-certified adult gastroenterologists who specialize in disorders of the digestive tract including, but not limited to, gastroesophageal reflux disease, inflammatory bowel disease, irritable bowel syndrome, peptic ulcer disease, diseases of the liver, bile duct and pancreas. They are also skilled endoscopists who perform many diagnostic and therapeutic procedures including colon cancer screening exams at the Alaska Digestive Center, Providence Alaska Medical Center, and Alaska Regional Hospital. Alaska Digestive and Liver Disease is conveniently located on the Creekside Campus of Providence Alaska Medical Center in Anchorage and also has a satellite office in Eagle River.
Jeffrey W. Molloy, M.D., FACP, FACG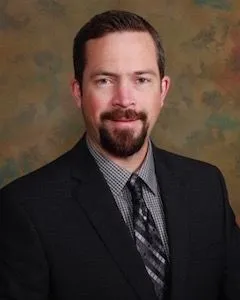 Gastroenterologist in Anchorage, AK
Alaska Digestive and Liver Disease
Dr. Molloy is board certified in internal medicine and gastroenterology and is a Fellow of the American College of Physicians. He received his undergraduate degrees from the University of Southern California and his medical degree from the Uniformed Services University at the campus of the National Institutes of Health and Walter Reed Military Medical Center in Bethesda, Maryland. After completing his Internal Medicine residency, he remained on staff as the Chief of Medical Residents before completing his fellowship training in Gastroenterology. He served in the United States Air Force for 17 years and was last the chief of the department of medicine and director of the gastroenterology clinic at the 673rd Medical Group, Joint Base Elmendorf-Richardson. His wife and three sons keep him busy away from work. A passion for skiing, fishing, hiking, and the Anchorage community is why he fell in love with Alaska. Dr. Molloy is active in local youth sports and the Boy Scouts of America.